We are deeply saddened at the passing of our beloved Queen. Our thoughts are with her family at this tragic time. A beacon of light throughout the years, she dedicated her life to serving her people, both in this country and throughout the Commonwealth.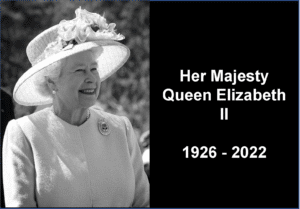 The epitome of strength, grace and dignity, she ruled our nation and our hearts for 70 years. The profound sense of loss we feel is a testament to the incredible impact she had and the legacy she leaves behind.
With an unfaltering commitment to her people, she has always united the country at difficult times, providing hope and stability to us all. At this sad time, she has once again united us in our grief as we join the rest of the world in mourning.
Rest in Peace Your Majesty.
Integrated Management Solutions