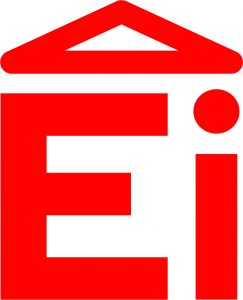 Case Study: The Supplier Portal
Background
With a range of partners and international subsidiaries spanning across several countries worldwide, EI Electronics is a
market leader in the manufacture of fire and carbon monoxide detection products. IMS have been working with EI
Electronics on a number of projects as part of ongoing rationalisation programmes delivered in several areas for EI
Electronics including production forecasting, stock/ warehouse and fulfilment restructuring.
The Requirement
EI Electronics required a portal for use both internally and by suppliers to assist in the timely delivery of parts to allow
manufacturing schedules to be met. The objectives of the project were to:
• Improve document tracking
• Develop e-procurement supply chain systems
• Client/supplier integration
The Solution
The expert team at IMS facilitated the end-to-end development of a supplier portal linking into Aurora ERP.
A process was devised to extract information from System 21, transfer this information to the portal and process it for
display. The design structure allowed the addition of extra reports as required. The portal is accessible using a standard
web browser without the requirement for specialised equipment, software or training.
The portal updates several times per day, with data transferred to the portal via FTP and then processed into a local
database. Data processing is handled in a transparent manner, meaning there will is no down time while new data is
being loaded.
There are a number of views:
Management view.
Buyer view.
Stores view.
Supplier Administration view.
Suppliers own view.
These display a given combination of data such as:
Spend YTD by supplier
Country of Origin
Cost prices
Components required past their due date
Shortages
Urgent Orders
Delivery Performance
Outcome
The portal has proved to be an invaluable asset to the business, saving vital time and resources to maximise the
overall efficiency and productivity of the organisation.
"The portal allows us to stop wasting time running reports and gathering information, in order to make a decision.
The fact that the supplier is linked to our portal means that everyone is working with the same information and can
spend their time improving their performance. This leads to a more efficient robust supply chain and we are
confident that our suppliers know exactly what is required from them". – EI Electronics
In terms of sustainability and ESG policies, the portal also ensures all suppliers are aware of EI Electronics'
sustainability goals and ethical expectations.
For more information about how a supplier portal can help improve the efficiency of your business or to request a demonstration, contact the IMS team today on 0845 130 8499 or email solutions@imsolutions.info